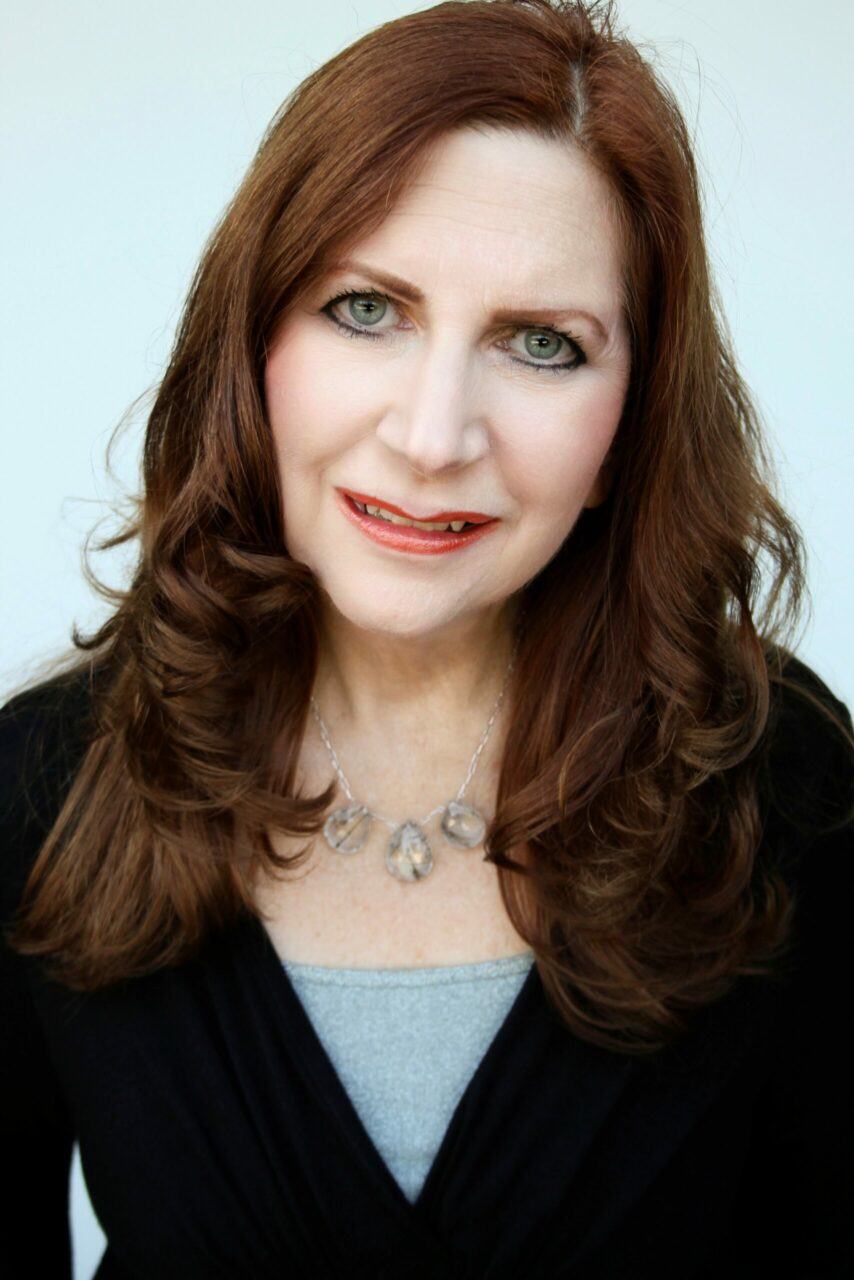 Meet Mindy Solkin, a personal shopper at Macy's and Regional Director of the Philadelphia Chapter of Fashion Group International who lives and works on the Avenue of the Arts. AAI executive director Laura Burkhardt talked to Mindy about her position at Macy's and her work in Philly.
LB: A personal shopper sounds like a dream job. Tell me how you wound up in this position.
MS: I have four passions: fashion, fitness, entrepreneurship and giving back.
After being born and raised in Philadelphia, I earned a Bachelor of Science degree from Drexel University in Fashion Design. Then I spent 12 years designing apparel for various companies, as well as starting a cocktail dress line called The Fantasy Studio. Along the way I became a long-distance runner and attended running camp in Vermont which changed my life. I moved to NYC, got a job in fashion, and got certified as a running coach and personal trainer. After a few years in NYC, I left the fashion business and pursued a career as a running coach. That's when I founded a business called The Running Center where I've since coached 12,000 people.
In 2017 I moved back to Philly and decided to go back to my first career, fashion. Macy's was just a few blocks from home so I applied for the personal stylist position and was hired. As a personal shopper, I use my fitness background to select the proper clothing for my clients to enhance their body image.
LB: What should people know about using a personal shopper at Macy's?
MS: When someone asks me why customers work with a stylist, I usually give four reasons: They don't like to shop, they don't have time to shop, they don't know how to shop or they just want the opinion of a professional stylist.
I can assist clients in my private fitting room with all merchandise in the store including apparel, accessories, and shoes for women and men as well as jewelry, beauty, home goods, furniture, mattresses, and gifts. I'm also available virtually, where you can shop with me through my storefront/style page, and receive my twice-weekly style updates – Wellness Wednesday and Fashion Friday.
LB: How much does your service cost? Is there a minimum to what a shopper needs to spend?
MS: The service is free and there is no obligation and no minimum purchase.
LB: How are people adjusting to back to the office wear?
MS: For those who have been working from home with online meetings, it's been the tops and blouses that have gotten most of the attention. Now that people are going back to the office, the fashion focus is on bottoms, primarily pants. Jogger-style pants with elastic at the ankle have been quite popular, along with cargo pants with their ubiquitous pockets.
LB: What are the trends for the summer months?
MS: Dresses and skirts in floral prints will keep you cool during the hot summer months. Tops with billowy sleeves allow for covered arms, but cold-shouldered tops direct the interest to shoulders, which is a pretty feature for most women.
LB: I can only spend $200 to refresh my wardrobe. What should I buy that will make me look cool and up to date?
MS: If your closet is already filled with "zoom-inspired tops," it's time to focus on bottoms and shoes. From gladiator sandals to see-thru heels, in colors from neutrals to candy-colored bright, shoe designers have finally staked their claim after two-plus years of women working from home wearing slippers and pajama bottoms. These shoes look great with jogger-style pants, drawing the attention down the leg to the ankle and the shoe. Top it off with an ankle bracelet for a totally cool look.
LB: If you cannot find something in the vast Macy's empire, where would you send someone in Philly to shop?
MS: With all the choices under the Macy's Inc. umbrella, I am confident that I can service your needs. Between Macy's in-store shopping, Macy's online shopping, and shopping through Bloomingdales.com, you won't be disappointed.
LB: As a former New York city resident, tell me what makes Philly a city where you want to live.
MS: Philly has a small-town feel in a big city, where (almost) everyone knows your name. Being just a two-hour drive to NYC and most shore and mountain points, it offers the best of all worlds. There are social and cultural events, restaurants, and shopping, all within walking distance. It's always been a more manageable city and that holds true with the lower cost of living vs NYC.
LB: Anything else that you want to share with our readers?
MS: With my unique career experiences, I am currently creating a new website called BB Babes, Fashion and Fitness for Baby Boomer Women. Stay tuned!
And, to make a personal styling appointment with me, contact me at 215-496-9209 or Mindy.Solkin@Macys.com.
LB: Thanks Mindy, see you on the Avenue of the Arts!