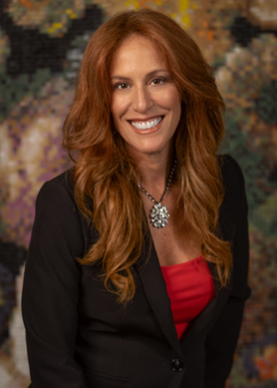 Lynn Rinaldi, general manager of the new Dolce Italian restaurant
When the eagerly awaited W Hotel opened in August of 2021, it brought a legendary brand to Philadelphia and gave the Avenue of the Arts another luxury property. It also brought Dolce Italian, an LDV Hospitality Signature Restaurant, to the neighborhood. The restaurant is helmed by General Manager, Lynn Rinaldi, a veteran chef/restaurateur. As this hot spot kicks off lunch service and an Aperitivo Hour, AAI asked Lynn to tell us a little bit about Dolce, working on the Avenue of the Arts, and how it feels to watch someone else do the cooking!
AAI: It's been quite a year opening during a pandemic and all the issues that came with that. How are things going?
LR: Things are going well. Like any new business, we have had growing pains but we have been fortunate to find a talented and enthusiastic staff and the neighborhood has truly embraced us.
AAI: So in April you are opening for lunch and launching an Aperitivo (Happy Hour) menu at the bar. Why the move now?
LR: It's time. We want to be a full-service restaurant offering everything that the hotel guest and community want and need. As people come back to the city, their offices, and the many performance venues along the Avenue of the Arts, we want to be able to serve them. People want to dine out.
AAI: Dolce is known for its Neapolitan-style pizza. Is that on the Aperitivo menu?
LR: Yes! From 4-6, select pies are half off the regular price. The Primo Amore is a particular favorite of mine. The arugula makes it healthy!
AAI: And the burrata makes it delicious! Dolce has a creative cocktail menu. Any favorites?
LR: I have an affection for the Paradiso. It's a nod to the restaurant that I owned on East Passyunk Avenue. It's a great springtime cocktail and the tequila is made by a women owned business, 21 Seeds.
AAI: Sounds great. AAI loves the Startufata. What else is making people smile on the menu?
LR: Our spaghetti and meatballs is comfort on a plate. The Roasted Lemon Rosemary Chicken is quickly becoming a favorite menu item for many. And I just tried the Veal Milanese ala Parma and wow, was it good.
AAI: You were a chef/owner at Paradiso and Izumi. How does it feel to be on the other side of the stove?
LR: It feels great. I like all aspects of the hospitality business so it's gratifying to see people enjoying the food and experiences. And so many of my customers from my years on Passyunk Ave. have been in to see me, and that means so much. I love to cook, and I love to eat. Believe me, I still do both, though more eating than cooking!
AAI: What do you like to do when you are not here? Or are you always here?
LR: Ha, ha. I am here often but recognize the need for a balance, so I try to get two days off a week. Spending time with my friends and family, especially my great nephew Santino, brings me joy. And my two "girls," Brie and Belle (miniature pinschers), along with my "godson" Brownie Donald, are always doing something to make me smile.
AAI: Thanks so much for your time today. Would you mind sharing that cocktail recipe? I think our readers might enjoy that.
LR: Of course! And come visit at 1437 Chestnut Street in the W Hotel.  www.dolceitalianrestaurant.com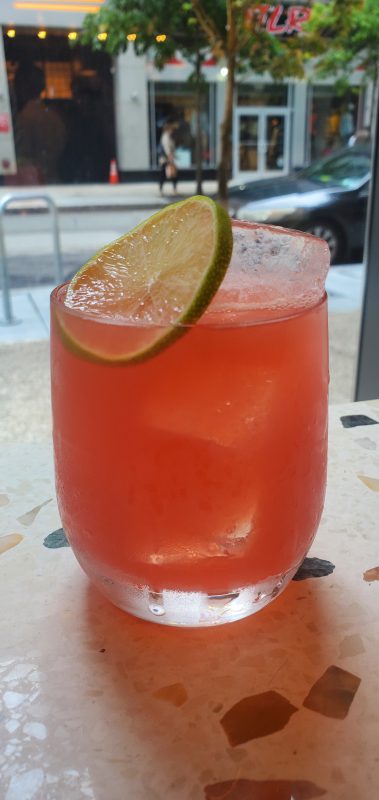 Paradiso Cocktail
2oz. 21 Seeds Hibiscus Tequila
1 oz Lime juice
.5 oz. Montenegro Select or Aperol
.5 oz. smokey simple syrup
Mix the ingredients in a cocktail shaker with ice and serve over ice with a slice of lime.