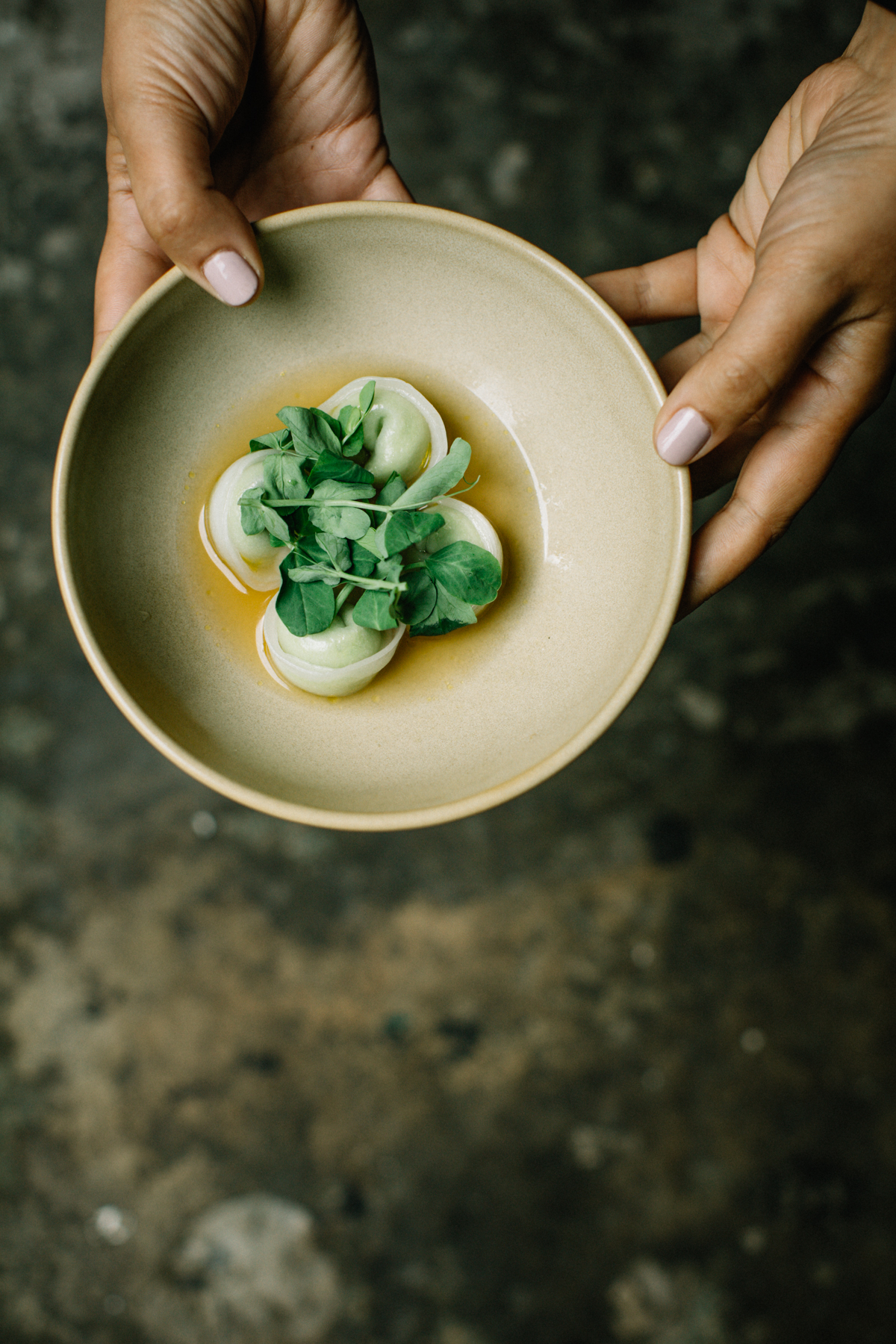 Sampan's delectable edamame dumplings are only $6 at happy hour!
It's showtime on the Avenue of the Arts with the performing arts venues in full swing. And it's the perfect time to try some of Philadelphia's favorite Happy Hours. Stop into any of these venues for a pre-theater nosh and cocktail. All will get you to your venue before the curtain goes up!
Attico Rooftop Lounge perched high atop the Cambria Hotel, offers Happy Hour with a view. Enjoy $5 beer, $7 wine, and $8 specialty cocktails. Raise a glass of Brut while you enjoy oysters and shrimp cocktail. Crispy brussels, wild mushroom toast, and cacio e pepe arancini with black truffle cream and parmesan are a few of the dishes on the $6 food menu. Try them all and head to the show full and happy! Wednesday to Friday, 4 pm–6 pm.
The Happy Hour at Sampan has been lauded as one of the best in town since the restaurant opened. Everyday from 4 pm–7 pm, you can choose from a wide variety of dishes for just $6, including their legendary edamame dumplings, pork bao buns, and kim chee fried rice. There is beer, wine, and a specialty cocktail daily for $5 and some of the favorites of the house are $9. Catching the show with a group of friends? Grab a few straws and settle into the Scorpion Bowl for $25.
XIX Lounge in the historic Bellevue Hotel is open for Happy Hour Thursday – Saturday, 3–6 pm. Sink into the comfy seats and specially priced food and cocktails. Before you head to the theater, make sure you stick your head in the dining room to take a guess at how many pearl facets make up the handmade Italian chandelier!
There is more than music at Time, the cozy spot off the Avenue of the Arts on Sansom Street. Tuesday through Friday, 5 pm–7 pm, Happy Hour is the star with $3 Captain Lawrence Lagers. A tres elegant champagne cocktail or a glass of house wine is just $5. The buffalo cauliflower and a half-pound of steamed mussels sound like the perfect pre-show light fare.
McCormick and Schmick has a wide and varied Happy Hour menu which can be enjoyed Monday through Friday, 3:30 pm–6 pm. A seemingly random $3.40 must be spent towards a beverage to enjoy a menu featuring favorites like truffle fries and spiced seared tuna. Prices range from $4-$10. We like the crispy Baja fish tacos for $6! The beer, wine and cocktail selections offer a variety of price options.
There really is something for everyone right in the heart of the Avenue of the Arts, so get out there and enjoy!