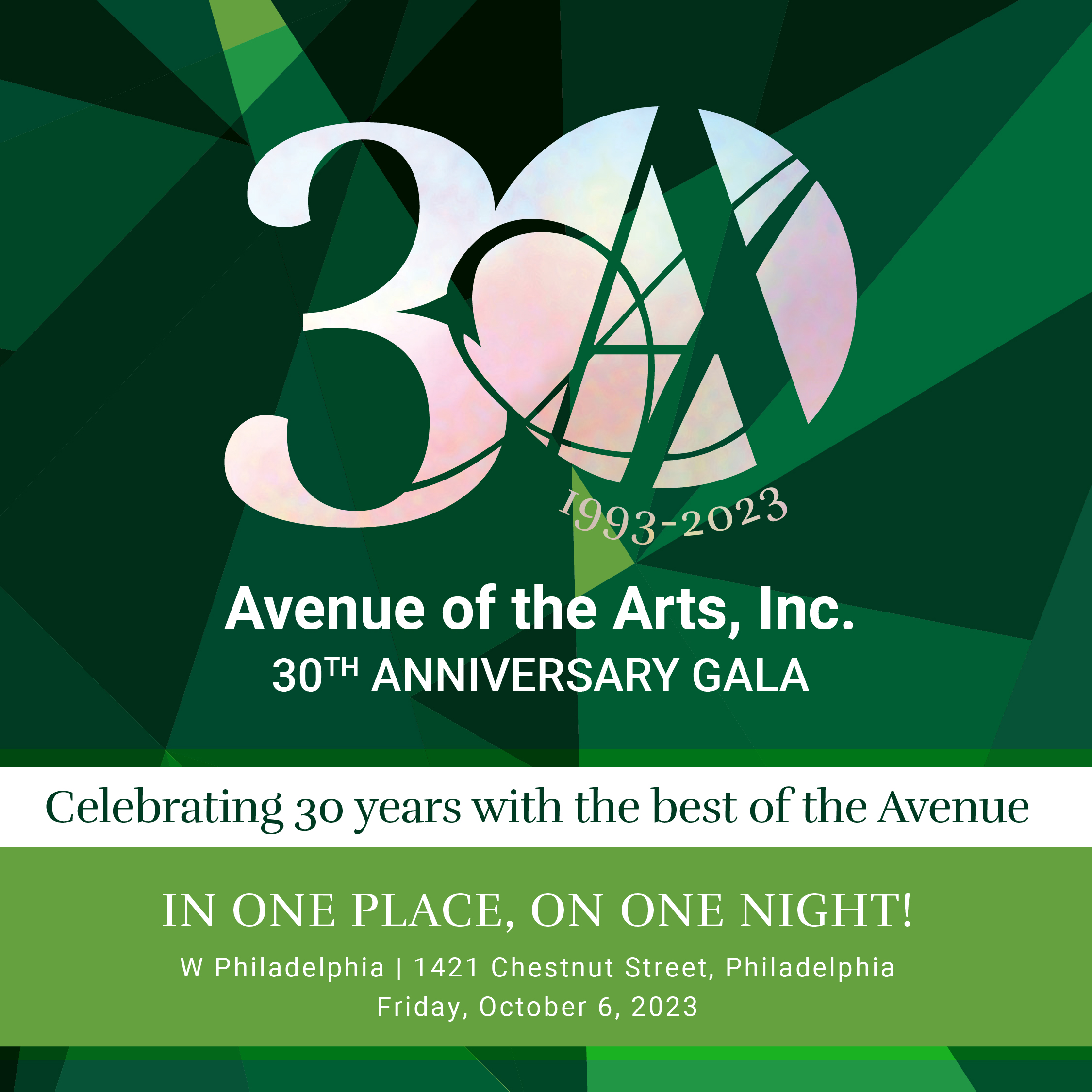 DAILY TIMES
Delaware County Daily Times 9/11/23
By NEAL ZOREN |
Avenue of the Arts gala
Channel 3 morning anchor Jim Donovan serves as master of ceremonies when the Avenue of the Arts celebrates its 30th anniversary with a gala evening of accolades and performances on Oct. 6.
A nonprofit organization established by Mayor Ed Rendell to advocate for local arts and be a catalyst for their economic development, Avenue of the Arts Inc. (AAI) will announce much anticipated plans to make its Broad Street campus "a greener, more aesthetically pleasing, and more pedestrian-friendly streetscape," says Avenue executive director Laura Burkhardt.
The AAI gala will entertain guests with performances by artists who represent the range of dance, opera, jazz, pop music and theater exhibited in the Avenue's concert venues and theaters.
Also, AAI will present its annual Visionary Award to playwright, director, and actor James Ijames, who certainly ranks as one of the most important talents based in Philadelphia and whose last two years have earned him a Pulitzer Prize and Tony nomination for his comic contemporary take on Shakespeare's "Hamlet," "Fat Ham."
James Ijames (COURTESY OF JUSTIN DEWALT)
Appearing at the gala are Russell Thompkins Jr. of The Stylistics, one of the Philadelphia International groups that was developed by Kenny Gamble and Leon Huff on the Avenue; the always-creative Ballet X; Opera Philadelphia, which last weekend began its exciting, eclectic O23 Festival that features Orth and Moscovitch's "10 Days in a Madhouse," opening Sept. 21 with Kiera Duffy in the lead, and Verdi's "Simon Boccanegra," conducted by Corrado Rovaris starting Sept. 22; The Philadelphia Clef Club of Jazz & Performing Arts; the Academy of Vocal Arts; and the University of the Arts Z Big Band.
James Ijames will be honored for a career that flourished in Philadelphia for the last decade and promises to become more lustrous as his work, primarily as a playwright, becomes better known internationally.
"Fat Ham" was a serious contender for the 2023 Tony Award for Best Play.
The good news is "Fat Ham" will be presented this season in Philadelphia, from Nov. 24 to Dec. 17 at the Wilma Theater, where Ijames was co-artistic director for two seasons before his success whisked him elsewhere.
Since Ijames arrived in Philadelphia to get his Masters in Fine Arts at Temple, he has been a notable figure on the theater scene, first as an actor but more significantly as a playwright.
His works have appeared at several theaters, such as The Wilma, Theatre Exile, Azuka Theatre, Flashpoint Theatre, his own Orbiter 3, and Villanova, where Ijames remains a resident director and assistant professor.
Considering the roster of performers and the honor to James Ijames, the Avenue of the Arts' 30th anniversary gala celebrates a great organization and the arts community its supports.
I am personally happy to note that Dianne Semingson, who was significant is establishing the Avenue as part of the Rendell administration is currently its chair of the board, representing continuity as well as progress.
The gala is open to the public. Get tickets at https://AAI-30th.eventbrite.com.