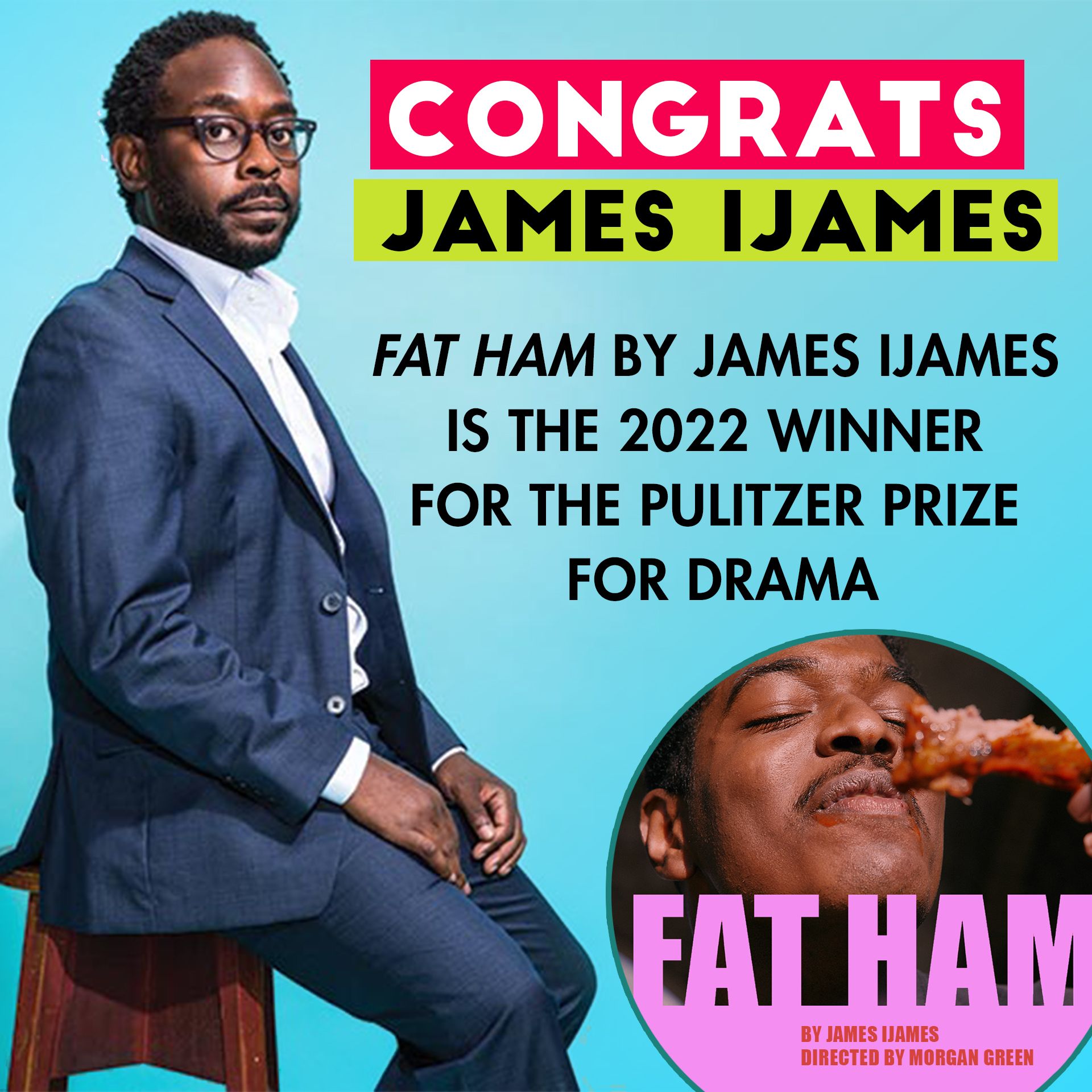 Wilma Theater Co-Artistic Director James Ijames won the 2022 Pulitzer Prize in Drama for Fat Ham, which the Wilma premiered digitally last year.
James is currently in rehearsal at the Wilma directing Fairview, which won the Pulitzer Prize for drama in 2020. Fairview will be on stage May 31-June 18, and tickets are available by clicking here.
The Pulitzer Prize board said Fat Ham is "A funny, poignant play that deftly transposes "Hamlet" to a family barbecue in the American South to grapple with questions of identity, kinship, responsibility, and honesty."
Fat Ham will have its New York premiere at the Public Theater, in a co-production with the National Black Theatre, later this month.
Read an interview with James in American Theatre Magazine.
"I have always loved Hamlet, and I wanted to bring it a little closer to my experience, and to write it in the voice and spirit of my family, who are from the South."